Introducing PowerUp Media's newest proprietary system built for online business owners, by online business owners​.

Increase your sales by as much as 69% while building customer relationships that last. Let us show you how in the next 30 days.
Are you tired of getting visitors to your website, just to have them abandon their carts and forget that they wanted your product or service in the first place?

Are you sick of seeing the same two 3-star reviews on your Google My Business listing when you search your business online? to the bigger players in the industry.
Look, the online business landscape nowadays is pretty tough. It's super competitive, and every day new entrepreneurial hopefuls are joining the ranks. This leads to over-saturation and potential buyers not knowing where to look. And if they suspect that your business lacks credibility in any way, they jump ship on your order But here's the thing – competing with the big guys online isn't impossible. In fact, it's within your reach. All you need are a few key foundational things to make it happen.

The problem is that most online business owners don't have the time, skill, or resources to optimize their customer experience on their own. As a result, they're missing out on potential sales and losing customers to the bigger players in the industry.
That's where
Loyalty Launchpad

comes in.
Our proprietary system is designed to help online business owners like you build customer loyalty, establish a strong online presence, and save time and resources. With Loyalty Launchpad, you'll be able to compete with the big guys and even surpass them in customer satisfaction and sales. We do this with just 3 core concepts in under 30 days.
Core Concept: Engaging at Every Touchpoint
Loyalty Launchpad uses carefully designed email marketing and SMS automations to engage customers at every touchpoint, from the first welcome email to abandoned cart reminders and post-purchase follow-ups.

This helps businesses meet customers where they're at in their journey and keep them engaged throughout the process.
Core Concept: Establishing Credibility
In today's competitive online business landscape, it's essential to have a credible and engaging online presence.

Loyalty Launchpad can help you create a seamless customer experience, generate positive reviews and referrals, and set your business apart from the competition.
Core Concept: Nurturing Brand Loyalty
Loyalty Launchpad goes beyond just acquiring new customers and focuses on building lasting relationships with existing ones. Through targeted email marketing and SMS automations, we provide personalized experiences that cater to each customer's unique needs and preferences, increasing their loyalty to your brand. With Loyalty Launchpad, you'll not only see an increase in sales but also in customer retention and advocacy, helping you stand out in the highly competitive online business landscape.
When you get started with Loyalty Launchpad, we'll help you implement these core concepts into your business in just 30 days, and we'll even include a full marketing strategy audit to support you in taking your business to the next level in other areas of your marketing.

Our team of experts will work with you every step of the way to ensure that your customer loyalty strategy is tailored to your specific needs and goals, and you'll have access to our proprietary system.

Just give us your list and we'll optimize your email and SMS automations for you.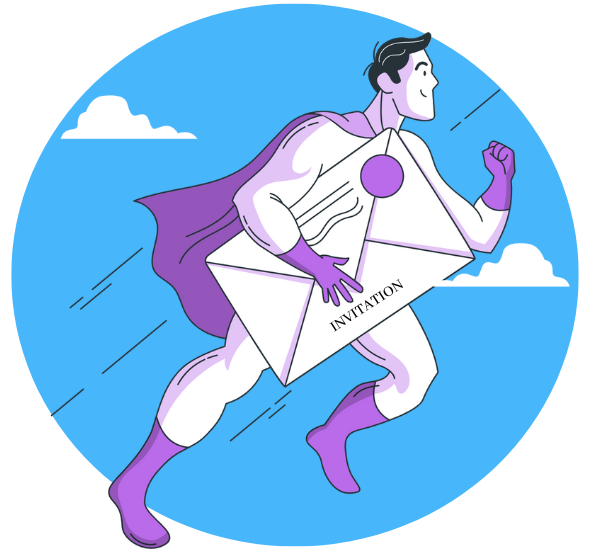 Don't let the
competitive online business

landscape hold you back.
Don't let your competitors have the upper hand. With Loyalty Launchpad, you can establish a strong online presence, generate positive reviews and referrals, and build lasting customer relationships that will keep your business thriving for years to come.

So what are you waiting for? Invest in the future of your business and join the Loyalty Launchpad community today.