Responsive Website and UI/UX Design
A Beautiful, Responsive Website Built to Convert
When we first met LJz Backyard Bayou, we knew that there was huge potential to make a website as good-looking as their food! Previously, they had mainly been working through a Facebook Page to showcase their menu and attract new customers. However, it wasn't getting as much traction and engagement as they would have liked.
That's where we came in. We built them a brand new responsive website that not only looks amazing but is also designed with the user experience in mind. We made sure that potential customers would be able to find what they're looking for easily and learn more about LJz's unique story.

This was a particularly fun project for us because we got to incorporate some of our favorite design elements, like parallax scrolling and large, full-width photos.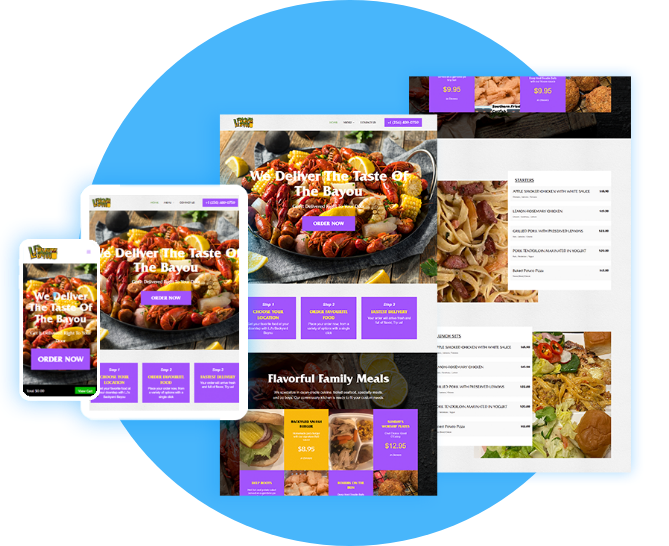 By relying on a Facebook Business page, the amount of potential traffic for the business was stunted significantly. The Facebook algorithm only allows a small percentage of followers to see each post unless paid promotion is used, so the majority of potential customers were not seeing the food that LJz had to offer.
A responsive website with an engaging design, easy-to-use navigation, and clear calls to action. The website we built for LJz Backyard Bayou is designed to be both visually appealing and user-friendly. By featuring large photos and clear calls to action, we made it easy for visitors to learn more about the business and find the information they were looking for.